Our History
Charmouth LTC is the oldest club in Dorset. It was founded in the early 1880's as a croquet club with two lawns, and tennis could be played only after the needs of the croquet players had been met. The club site was originally garden allotments and was leased from the Pass family, large landowners of Wootton Fitzpaine, with the proviso that, if the club should still exist in 75 years' time, it would have the right to own the land and this duly happened in 1968 for the asking price of £1,400.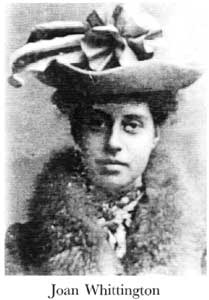 It was a very select club and only high-ranking service officers, landed gentry, doctors, lawyers and those of independent means were allowed to join. It seems to have remained like this until well after the Second World War. The four Whittington sisters – Beryl, Winnie, Dorothy and Joan – were of the Victorian era and mould, and were the last living descendants of Sir Richard Whittington, Lord Mayor of London in his day. The sisters ran a small prep school, called The Limes, which was in Little Lodge, a building adjacent to the Whittington's home. Joan drove an ambulance for the LCC during the war. The sisters seemed to have run the club from the early part of the 20th Century and once seen, never forgotten! All four played in long black skirts, white blouses and black cardigans. They all wore their hair plaited and close to their heads. Joan was the best player and was accepted for Wimbledon, but was not allowed to play as she declared winning prize money from a tournament in Cairo. At least two of the sisters played for Dorset.
General Eliot and a Mr. Pavey seem to have started the club, but the real facts are unclear.  Originally, there was no pavilion and no dressing rooms.  There was, however, a covered-in shelter with a tin roof supported by four poles called the Tabernacle which could shelter four people, but this blew away in a gale!  There was no proper toilet, but two chemical 'thunder boxes' were installed when two wooden dressing rooms were built, and Mr. Aldsworth, the Whittington's gardener, was paid to empty the contents onto the adjacent flower beds!  The local people in Charmouth called the club the Charmouth Private Lawn Tennis Club, and the thought of anyone from trade being invited to join was unthinkable.